From December 11 to 12, the 2021 organic solid waste recycling industry forum was held in Changsha. Wanrong technology was invited to participate, and Che Tao, general manager of the company's equipment and system service division, made a keynote speech on the discussion on the energy path of organic solid waste under the background of "double carbon".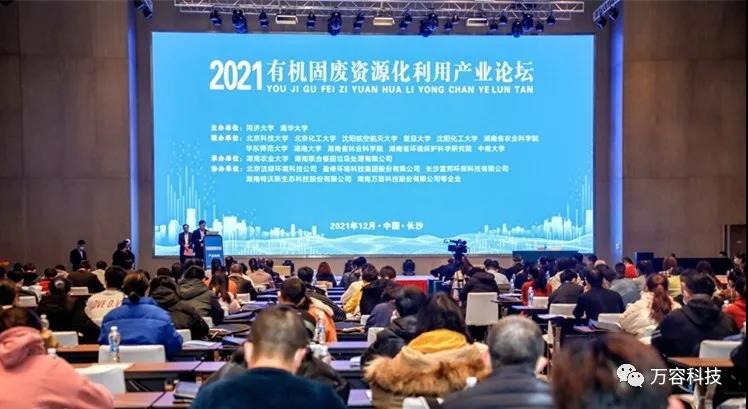 With the rapid development of China's economy and the acceleration of urbanization, the output of organic solid waste is increasing year by year, and the pollution is becoming increasingly prominent. Under the national dual carbon strategic goal, recycling is imminent. Under the six carbon neutralization paths of source reduction, recycling, energy substitution, process transformation, energy conservation and efficiency improvement, and carbon capture, Wanrong technology has put forward a system service solution of "mechanical biological MBT + pyrolysis energy utilization".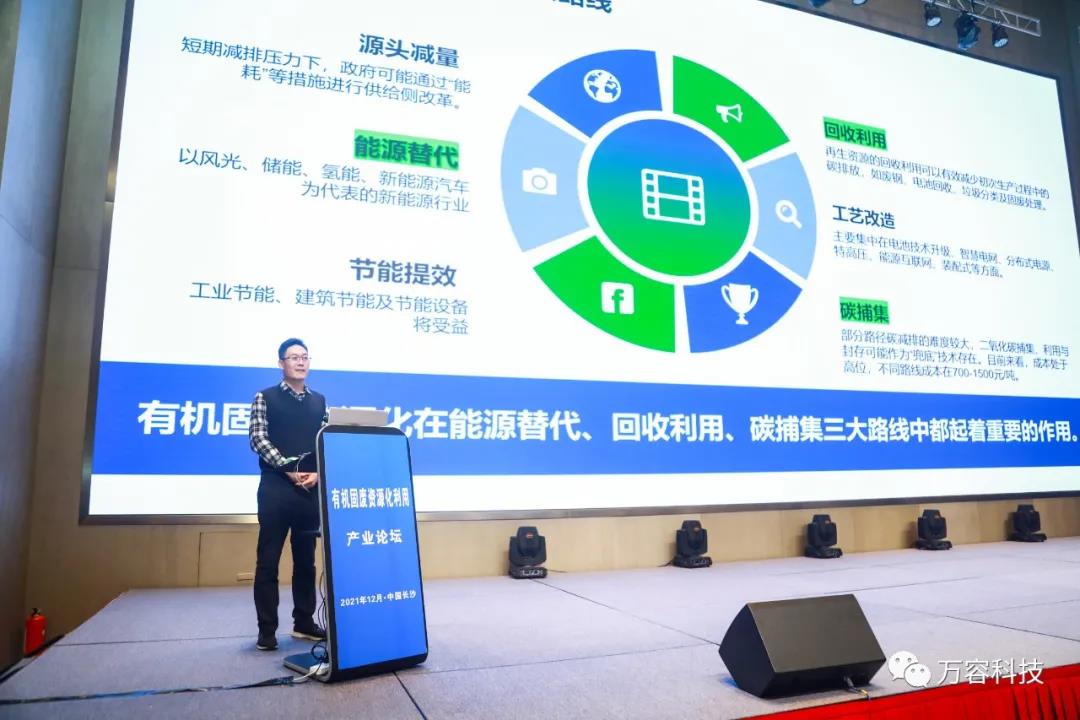 Che Tao, general manager of equipment and system service division, combined with the carbon emission reduction benefits under the process path of "mechanical biological MBT + pyrolysis energy utilization" of Xinmi domestic waste harmless treatment and disposal project of the company. The domestic waste RDF prepared under mechanical biological MBT technology has the characteristics of low water content, high calorific value, uniform nature and easy storage and transportation. It can be used as a resource through pyrolysis and can also be used as waste derived fuel, It is used to replace coal for power plant power generation and cement kiln combustion. When RDF is applied to pyrolysis, its carbon emission reduction level is about 30% better than that of incineration process; He also said that organic solid wastes such as domestic waste, waste tires and waste plastics hide huge energy. If advanced carbon emission reduction methods are adopted and reasonably utilized, it will promote the realization of the national double carbon goal.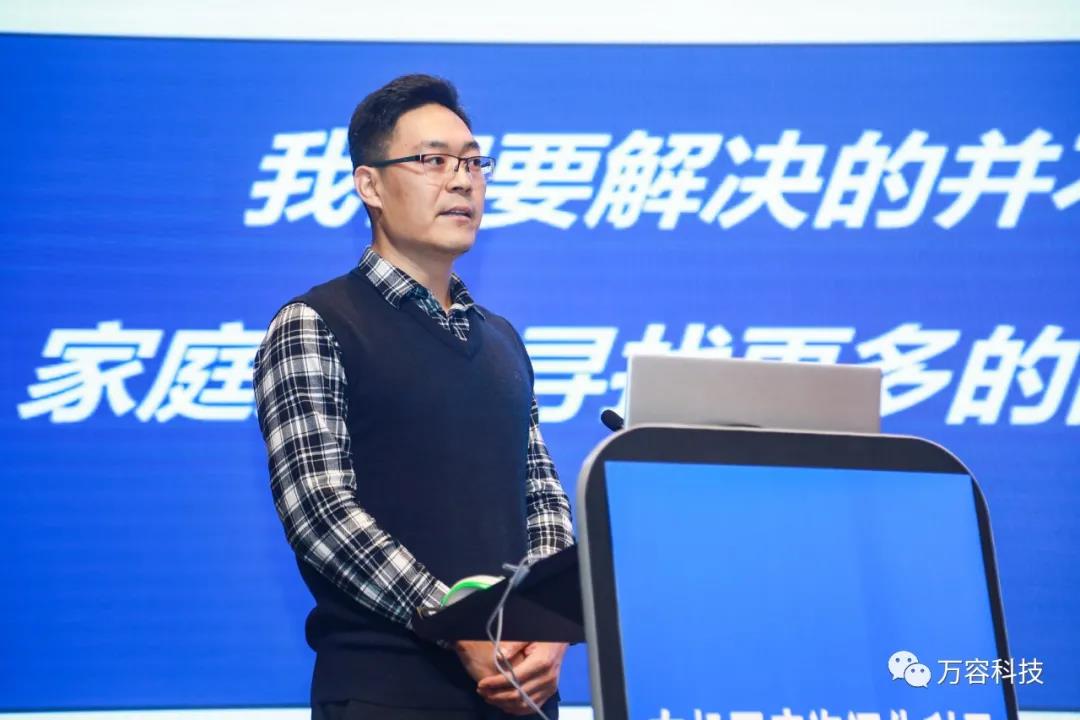 The forum was jointly sponsored by Tongji University, Tsinghua University and China Academy of Environmental Sciences and undertaken by a joint venture of Hunan Agricultural University. Experts, scholars and enterprise representatives from relevant enterprises, scientific research institutes and management departments in the field of national solid waste disposal gathered together to explore the total amount management, technology transformation, industrial transformation and efficiency improvement of solid waste resource utilization under the background of double carbon goal and the 14th five year plan, so as to inject new impetus into the grand goal of carbon peak in 2030 and carbon neutralization in 2060.
In the background of carbon peak and carbon neutralization action, Wanrong technology's "mechanical biological MBT + pyrolysis utilization" technology will undoubtedly play an important role. In the future, Wanrong technology will continue to adhere to the innovation drive, promote the industrial application of technology, and help to continuously improve the quality of ecological environment and realize the goal of "carbon peak and carbon neutralization" on schedule!